This one is going to be hard to put into words. How do you properly talk about something you are completely obsessed with in a concise manner that doesn't make you look like a raging lunatic?
Duck Dynasty
.
I'm actually shocked I haven't talked about this fantastic piece of television greatness yet.
There are movies you can watch over and over again. They're timeless and classic and all of those wonderful descriptive words we associate awesome cinematic gems with. But never with a TV show.
I actually never understood why people bought full DVD collections of tv shows, are you really going to watch every episode, or even single episodes over and over again to the point in which you would actually need your own personal copies? I never believed it was possible. Until the day my life changed forever.
I don't hunt. Never eaten deer or duck meat. I'd make a gag face if you told me squirrels, frogs and crawfish, affectionately nicknamed "mud bugs", were delicious.
But then Duck Dynasty comes along and my world has been expanded.
You can't even see John Luke in the back corner-brilliant!
This is the only show ever to be put on television with the exception of
Are You Being Served
,
Fawlty Towers
and
Keeping Up Appearances
(yes, all British but none in the reality genre) that I can watch, over and over and over again and still be thoroughly entertained. Sure, I was obsessed with certain shows, but would I ever have a desire to watch them all over again on more than one occasion? Nope, not really.
Duck Dynasty. I wish I could really and truly explain it. It just makes me Happy, Happy, Happy. I always tell people who haven't seen an episode that I worry I might be overselling the show, but I genuinely don't believe it's possible to oversell something this spectacular. My mother is a Vegetarian, you could even say hippie, who has real issues with people spending a lot of money on outlandish "toys" and even
she
enjoys watching the show with me and the rest of our family.
I may not feel the same way they do about certain things, but I appreciate their general philosophy on life, love, education and the pursuit of happiness.
That was Phil, the patriarch and creator of the Duck Call. He started the business over 40 years ago and his sons took over the company, Duck Commander/Buck Commander and made it the Worldwide success that it is. He used to be a teacher and also played football for Louisiana Tech alongside Terry Bradshaw. This is a small compilation of his views on life but the show is way more than that.
There's one clip in which he compares his plump wife to the marble statues and nude portraits of the Renaissance Era that I wish I could find. It is truly a wonderful clip that says a lot about his love for his wife. It also sums up exactly how I felt, being a big girl, sitting in Art History class and looking at all of these models that I share a similar body type with. Just makes a girl feel good.
The show follows the entire family, including three of Phil's four sons, their families, his wife Miss Kay, his brother Si and some of the companies employees. I could give you a history on all of them but that would be a little much.
Si has come out as one of the shows biggest and most popular stars. He's over 70 years old and as the saying goes, says the darndest things:
My personal favorite is Jase. He designs the duck calls and runs the shop where they get assembled. Willie is the CEO and tries to keep everyone in line while taking care of promoting everything they do-the man loves making money and how American is that?
There's much more I could say, but you really need to see the show for yourself. I have yet to meet anyone who has watched an episode and not laughed or better yet, become immediately hooked. So if you haven't checked it out yet, go on YouTube and A&E.com for clips and episodes. A&E replays the show constantly too so you'll be able to DVR most of the last two seasons.
As I said, I neither hunt nor fish, nor do I eat duck or deer. But I do own two of their Duck Calls and a Duck Commander sweatshirt. It's pretty great.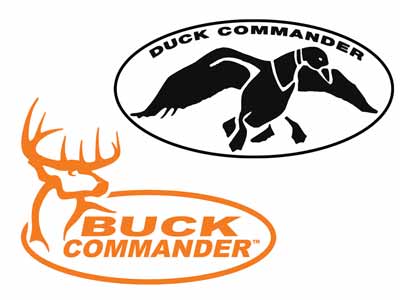 And Happy Days have come our way....This was my 100th post!!!
Thanks for reading these guys! And if you haven't subscribed yet, please do so and you'll have direct access to my next 100 posts!